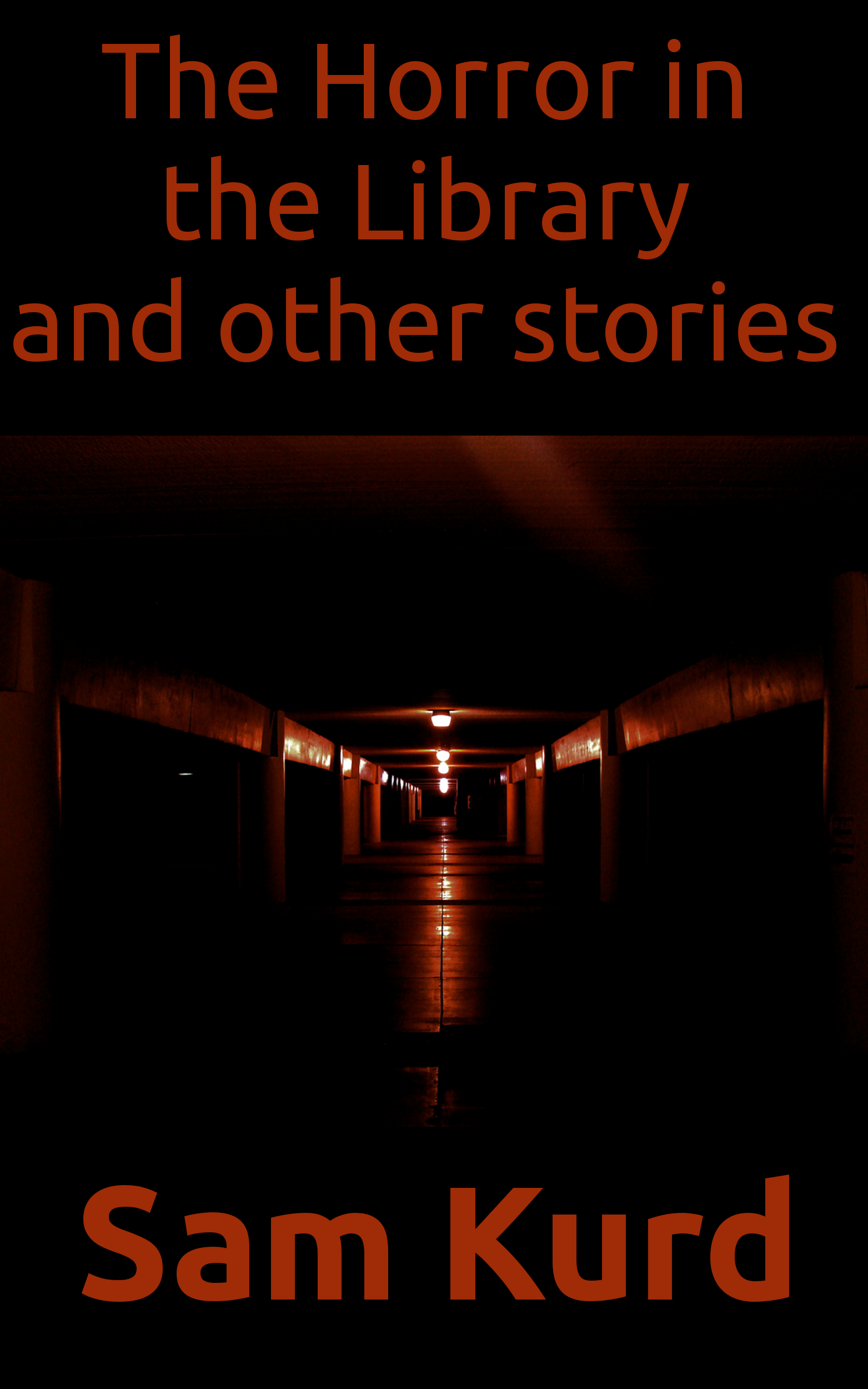 I've finally done it – I've gone and self-published my first ebook.
It's called The Horror in the Library and Other Stories, and it can be found over on Smashwords where it will cost you the princely sum of zero of your English pounds. That's right, it's completely free!
Why? Well, there's only four stories in there – it's a sampler, a taste of things to come, a sort of literary EP. If I can get people to read it, maybe they'll enjoy it. And if they enjoy it, maybe they'll want more. And if they want more, maybe I'll be motivated to write harder to give them more.
How can you read it if you don't have a smartphone, a Kindle or other such device! I'm glad you asked! My recommendation is to download a program like Calibre – it's free and will let you read ebooks of all different types and formats (which means you can take advantage of the Humble Bundle book bundles more often!). I'm reliably informed that there are browser extensions that will let you read ebooks in your browser, but to be honest I'm not sure how much I trust them, so downloader beware.
I'd like to ask you all a quick favour – even if you don't want to read the stories (which is fair enough), could you please spare a moment to spread the link to the book around a little? That way it might get in the eyes of people I don't know, which is an absolute win as far as I'm concerned.
If you do read the stories, be sure to tell me what you think in the comments!